[
College Essay Tutoring
|
Manuscript Consultation
|
Professional Writing
|
Young Writer Mentoring
]
Manuscript Consultation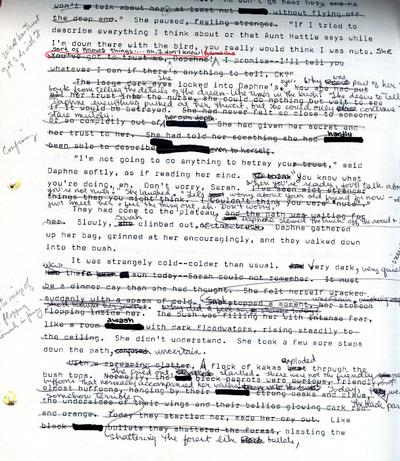 Do you have an idea for a novel, children's story or short story but can't figure out where to start?
Have you become stuck part-way through writing a novel or story?
Do you have all the research material for a memoir or a family history but no idea how to incorporate it into your work?
Have you written a creative non-fiction piece or an article and need feedback?
Consulting with a professional writer can not only inspire and encourage you in your writing, it can yield practical advice and suggestions. As the author of seven novels published by a major publishing house, as well as poems and articles published in magazines, I can help you develop your ideas in fiction, creative non-fiction, memoir and children's and young-adult stories. I have a MFA in Writing and have been teaching writing at colleges and professional writing conferences for more than twenty-five years.
I will meet with you in your home, in a café, in the woods—where ever you feel the Muse might find you—and together we'll address your questions and concerns and brainstorm ways to move forward in your writing with enthusiasm and confidence. I will also suggest examples of readings in your genre and discuss ways of looking for a publisher when your piece is ready.
Having trouble getting started? Talking over your ideas with a professional writer is an effective way to jump-start your writing project. We will discuss your project in depth. I will ask questions, identify areas of strength, point out potential problems and offer advice to help you structure your piece, develop an outline, work on strengthening plot and theme, create believable fictional characters, avoid the common errors of your genre, and incorporate research.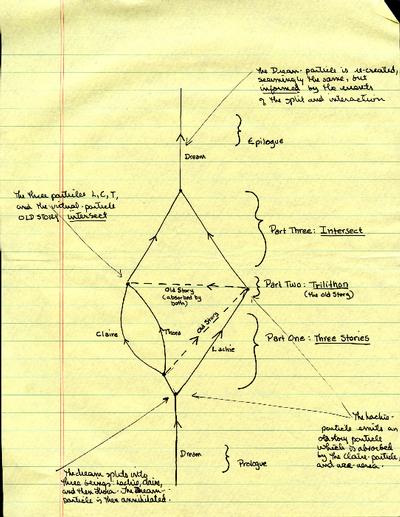 Are you stuck half-way and finding it difficult to keep going? It's easy to lose perspective, lose sight of where you're going, and lose faith in your ability. Maybe you've been working on the same piece for too long, maybe you've had to put a piece aside for a while, maybe you are obsessing about getting published and losing sight of the work itself. These are all common pit-falls experienced by all writers. Talking to another writer who will focus entirely on your work can help you regain your focus and help re-ignite the excitement and enthusiasm you had when you began.
Daunted by needing to revise and write you work? Ninety-five percent of writing is rewriting. I will read your manuscript draft and Post-it with comments, suggestions and questions that can help you in the revision process. I will show you where your manuscript might benefit from cutting, restructuring, and rewriting. I'm not editing—I make constructive suggestions and offer strategies. You are the writer, and you make the ultimate decisions on your piece.
People embark on writing projects for many reasons. Publication is not always the ultimate goal, nor should it be. Writing is an intensely personal experience, the process as difficult and sometimes uncomfortable as it is fulfilling. My approach with you will always be positive, encouraging, thoughtful and constructive. Writing is an act of courage. Inviting someone to read what you've written is an even greater act of courage. I will treat you and your work with respect. I'll be honest but encouraging--no writer's workshop critiques here! My job is to help you get started and to keep you going.
These photos show material that is part of my writing process, from creating story maps and chapter outline notes to tackling manuscript pages bristling with my editor's Post-it notes. I have often found that the preliminary process in writing a novel--building the story in my mind, making notes and time-lines and outlines, compiling research material, sketching out characters and plot sequences--is equaled only by the final process of editing, revising and rewriting through several drafts of a manuscript. For me, the middle process--the actual writing of the first draft--is the most solitary and takes the shortest time. During the preliminary process I have always found it helpful to frequently talk over my ideas with someone whose insights and observations I respect--just as I have always found it essential to work closely with my editor during the final process of revision and rewriting.